Productdescription Snow King 617TGE
---
Snow King 617TGE is equipped with a strong 4-stroke 212 cc engine.

In addition, the engine has an electrical starter (230 V), which is ideal for starting the engine in icy conditions. The electrical starter means it is easy for the user to start the machine without having to exert energy using the recoil starter. Simply connect the cable, press the start button and the engine will start.

This model like the other Snow King models, has a 2-stage ejector system that can eject snow up to 15 m away. The ejector can turn 190 degrees, which means the user can precisely set it to the desired direction.
With a working width of 61 cm and a working height of 51 cm, the machine can clear large volumes of snow in short periods of time.

Focus on the user
Snow King 617TGE is equipped with many clever details that make it very easy to use. This includes the large 13'' snow tyres that ensure the snow blower is stable when operating and the strong clutch handle on the handlebars is easy to use when the operator is wearing gloves.

Snow King 617TGE has an optimal weight distribution, with the engine positioned in the rear of the machine, which means the snow blower is easy to manoeuvre when turning and when transporting.

The skid on the side of the snow blower can easily be adjusted to the desired distance you want from the auger to the ground.

Powerful gear type
Snow King 617TGE is developed with a plate gear, which is an extremely stable and powerful type of gear that is used by most snow blowers. A ''safety bolt'' is fitted on the auger and it will release if it hits a large stone. This safety measure is to protect the gear.
There are six forward gears and two reverse gears, so that the operator can work with the precise desired speed. This makes the snow blower easy to manoeuvre in tight areas.

Strong engine
Snow King 617TGE is equipped with a strong and reliable Loncin LC170FDS 4-stroke 212 cc engine.
This engine is relatively new to the market but recognised for its reliability, quality and strength.
The engine is a ''snow'' model which means air filter and the operating buttons are designed for use in winter.
The engine has both a recoil and an electrical starter, so the operator can choose the preferred start-up.
Specifikationer
---
Engine
Engine model
: LC170FDS/Loncin
Power
: 4400 watt
Engine type
: 4 stroke
CC
: 212 cc
Tank capacity
: 3 litre
Power
: 4,4kW v. 3600 rev./min.
Noise level
: 105 dB
Starter
: Electric/recoil start
Tank
Oil
: SAE 30
Gasoline/diesel
: Gasoline
Engine oil
: 0,6 litre
Equipment
Ejector steps
: 2
Working width
: 61 cm
Functions
Distance from
: 8-15 m
Work height
: 51 cm
Speed
: 1,5-4,5 km/hr
Operation
Capacity
: 1220 m2/hour
Activation of knife
: Remtræk
Rearward gears
: 2
Forward gears
: 6
Wheels
Big air pressured rubber wheels
: Inflatable rubber tyres
Wheel size
: 4.10-6
Emission
Level of vibration
: 5,5
LWA guaranteed
: 105
Dimensions
Weight
: 78 kg
Box width
: 90 cm
Box length
: 67 cm
Box height
: 81 cm
Accessories
---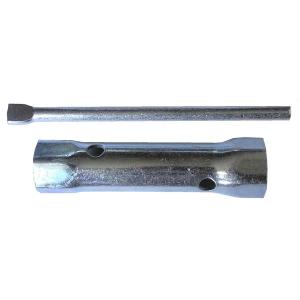 Art no. 40-11291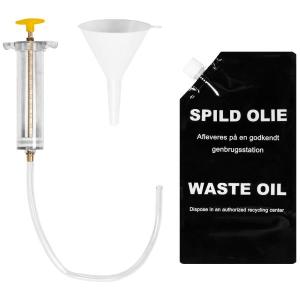 Art no. 40-11336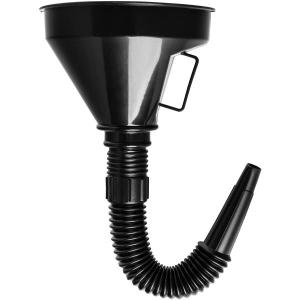 Art no. 80016070