Productdescription Smart Combi 100 5-in-1
---
The motto is Value for Money - go ahead - one electrically powered multi machine with the same performance as a gasoline engine. One machine grass trimmer, brush cutter, chain saw, hedge trimmer at once, combined with an extension shaft (5 tools),

Angle adjustable hedgetrimmer 90 - 45 grader

There are taken into account ergonomic design and when Smart Combi 100 is electric poweredm you avoid excessive vibrations and the maintenance is kept at a minimum. Moreover, with a weight of 2.5 kg (excl. accessories), the machine is more than half as easy as like gasoline powered machines. And of course, the sound level is more comfortable.

It includes of course a simple harness and an extension shaft so you can reach out up to 2.7 m.

Nylon spool 36 cm, 3-toothed blade 23 cm, chain saw 25 cm, hedge trimmer 41 cm and extension shaft 55 cm.
Specifikationer
---
Engine
Power
: 900 watt
Engine type
: Electric 230V
Power
: 0,9 kW v. 7200 rev./min.
Starter
: Electric
Equipment
Lenght of knife
: 41 cm
Blade (no of teeth)
: 3 tooth
Cutting width (blade)
: 23 cm
Trimmer head
: Tap'n Go
Cutting width (line)
: 36 cm
Blade thickness
: 1,4 mm
Bar
: Oregon
Length of saw bar
: 25 cm
Chain
Chain oil
: 0,06 litre
Handle
Handle
: Curved
Functions
Branch thickness
: 20 mm
Emission
Level of vibration front
: 4,73
Level of vibration back
: 2,99
LWA guaranteed
: 106
Features
Handle
: D-Handle
Dimensions
Line size
: 1,6 mm
Weight
: 3,7-4,4 kg
Box width
: 27 cm
Box length
: 12 cm
Box height
: 110 cm
Accessories
---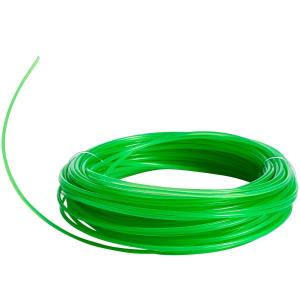 Art no. 5012-00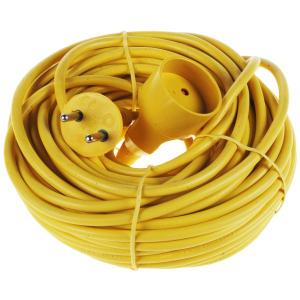 Art no. 90051002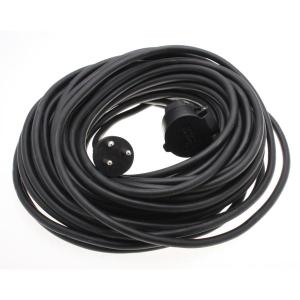 Art no. 90051004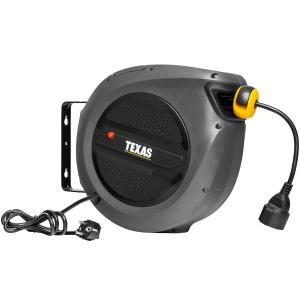 Art no. 90015536