EL Tex 750
Video
---
Bemærk: Videoen kan dække over flere modeller.
Productdescription EL Tex 750
---
Low weight electric cultivator, low noise and easy operation.

El Tex 750 is an electric cultivator where you get light weight, low noise and easy operation in one.
The cultivator is good for use in flower beds, between bushes where the space is narrow.

Give your back, arms and shoulders a relief with a lightweight that can get anywhere. The low weight makes the El Tex 750 extremely suitable for both young and older users.
Specifications
---
| | |
| --- | --- |
| Power | : 750 watt |
| Engine type | : Electric 230V |
| Starter | : Electric |
| Working depth | : 22 cm |
| Speed of knife | : 400 rev./min. |
| Working width | : 28 cm |
| Handle bar | : Firm |
| Clutch | : Direct mecanical |
| Rearward gears | : 0 |
| Forward gears | : 1 |
| Level of vibration left handle | : 1,07 |
| Level of vibration right handle | : 1,07 |
| LWA guaranteed | : 93 |
| Transport wheel | : Nej |
| Weight | : 7,5 kg |
Accessories
---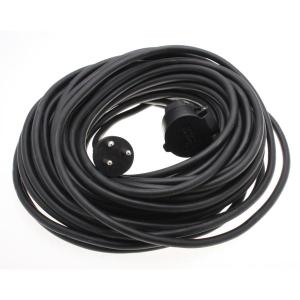 Art no. 90051004