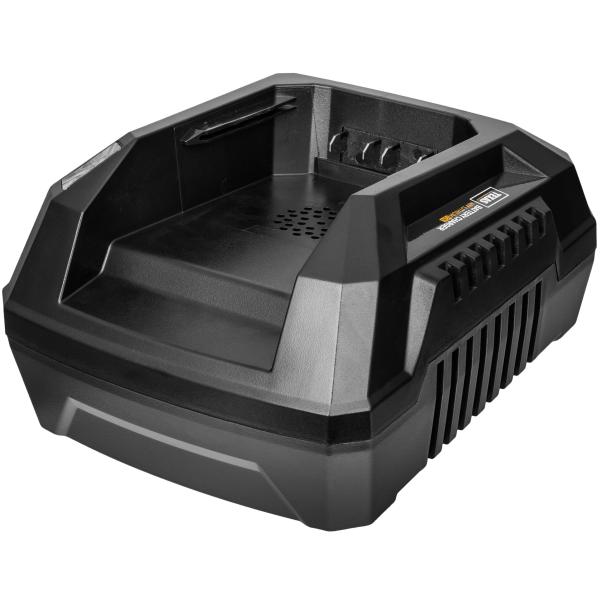 Productdescription Quick charger
---
For 40V battery:
90066660 (2.5Ah)
90066659 (4.0Ah)

Charging time (full):
2.5Ah battery: 70 min
4.0Ah battery: 60 min

With european 2-pin plug.

The quick charger is mainly recommended for the 4.0 Ah battery, since it gives a significant shorter charging time.
for 2.5 Ah battery, the charging time is not much faster than the standard charger.

Specifikationer
---
Engine
Power
: 300 watt
Voltage
: 230 volt
Battery
Ampere hours
: 5 Ah
Dimensions
Weight
: 1 kg
Box width
: 17 cm
Box length
: 12 cm
Box height
: 21 cm