Company
Dear TEXAS visitor!
Welcome to our website of TEXAS garden products. This website presents a wide range of products designed for use during spring, summer, autumn and winter. This means that no matter if you are an importer of Texas products, a dealer or if you are one of our many private or professional users of a Texas product, there is something to keep you busy all year round.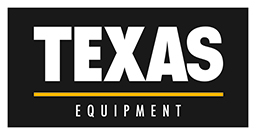 TEXAS - Danish design and innovation
Texas was founded in 1960 and is today 100% Danish owned. Our deep rotes in production and designing machines for the garden people are shown in our many new product designs that are created continuously. Our product development division makes sure that we keep our status on the market as a proactive supplier that offers innovation and creative machine designs to our customers.
Only such products carry our distinctive Texas logo!
TEXAS - total flexibility and low costs through own assembly
Through our assembly line we handle big production series and manage coordination of productions and shipments within short time directly from factory - either in Texas branding or as personalized products in private brand.
TEXAS - we guarantee a professional service
When you work with Texas you are secured a professional after sales service that will guarantee you a safe investment in your machines. With more than 40.000 spare parts in stock and a full set of technical product documentation available on-line we ensure you the service you deserve. All our business partners work with Texas via our online service systems in a quick and smooth way where each order is processed from receipt till dispatch from our warehouse in minimum time.
TEXAS - we supply to you anywhere, at any time
The unique logistical system is a key factor to fast and cost efficient deliveries. We supply small shipments on a day-to-day basis from our central warehouse in Denmark. Most products are continuously in stock for the season which means that the speed of deliveries through our distribution system is very fast. Should you need deliveries in container loads directly from our factory in the Far East this will be carried out in a quick and flexible way - at low cost.
Find more information of products, specifications, user manuals, pictures here on our informative web site. Here you will also find video presentations of products like our TX and Futura tillers and our sweepers. Use our website as part of your marketing or simply as your own personal guide to find the information about Texas that you need.