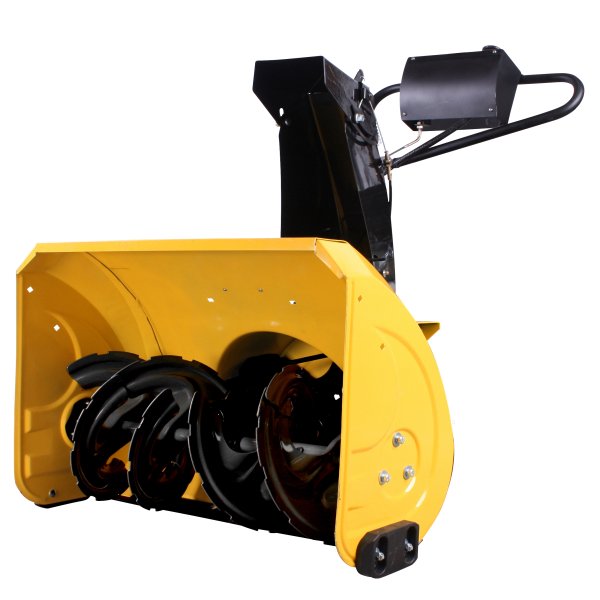 Video
---
Productdescription Snow thrower Combi 800
---
Strong 2-stage snow thrower for clearing large volumes of snow. With a working width of 61 cm and 2-stage centrifugal system, this appliance can really clear snow.

The centrifuge operates at 130 rpm. And the serrated blade means the appliance has a very high capacity. The adjustable control panel allows the operator to regulate the ejector's direction and height and can be operated directly from the operating position.

The height-adjustable skid ensures the correct position in relation to the surface. The snow thrower is used when a sweeper cannot cope with the job, e.g. large volumes of snow or where the snow is old and compacted. The quick connection means the snow blower can be fitted in under 10 seconds!

Specifikationer
---
Equipment
Ejector steps
: 2
Working width
: 61 cm
Functions
Distance from
: Max-8-15 m
Work height
: 55 cm
Dimensions
Box width
: 70 cm
Box length
: 57 cm
Box height
: 70 cm